This year the EBS19 will feature five guest countries, it is the Nordic countries. Denmark, Finland, Iceland, Norway and Sweden will teach five ways to make totally different projects, constructions and maintenance. How does BIM affect infrastructures -thanks to the agreement EBS has with InfraBIM, a yearly meeting held every January in Tampere, also in Finland- will be one of the stellar presentations.
The phase of Facility Management will be one of the protagonists of this BIM summit.
The five Nordic countries have learned the lesson well about what Patrick McLeamy explains in his video about the future of the building industry (the five videos he has published are all of a great value).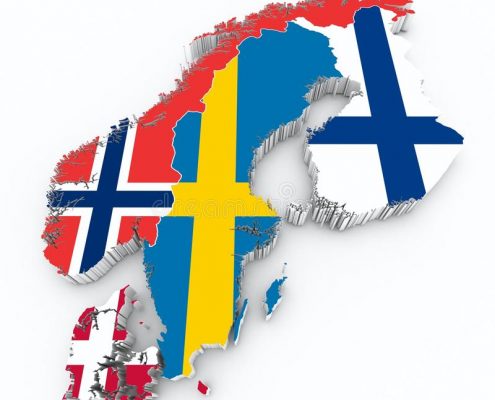 Mc Leamy considers that a euro (€ 1) invested in a project is responsible for twenty euros (€ 20) in its transformation into a built asset. And once built, this asset will have an expense of sixty euros (€ 60) during its useful life. Therefore, few people realize that where BIM generates more benefits and performance is in the phase of maintenance and operation of a building or an infrastructure.
Among others, at the EBS will speak Arto Kiviniemi (as Keynote Speaker: Development and adoption of BIM in Finland), Gudni Gudnason (Iceland: Challenges for the implementation of a BIM strategy in a small economy), Jan Karlshøj (Impact of public requirements for Open BIM in Denmark in 2007) and Rogier Jongeling (State and Perspectives of BIM in Sweden).